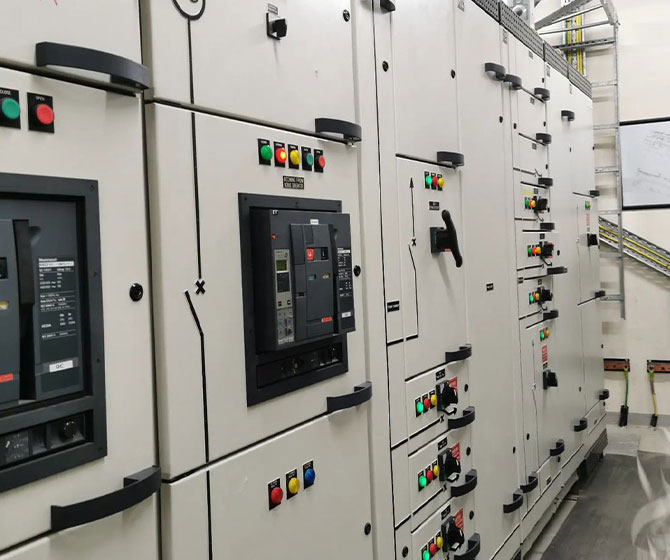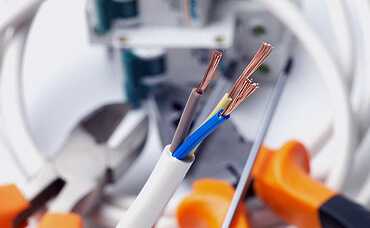 Your Trusted Partner in Electrical Installations Since 1975
Welcome to Al Murjan Group, a pioneering force in the Electrical Installation industry since 1975. With nearly half a century of unwavering commitment to excellence, innovation, and customer satisfaction, we have earned our reputation as a trusted partner for all your electrical needs.
View More
Need Help Regarding Electrical Related Issue?
Give us a call and we will glady help you
Give us a call
Wires and Cables
Solid wire, also called solid-core or single-strand wire, consists of one piece of metal wire. Solid wire is useful for wiring breadboards. Solid wire is cheaper to manufacture than stranded wire and is used where there is little need for flexibility in the wire. Solid wire also provides mechanical ruggedness; and, because it has relatively less surface area which is exposed to attack by corrosives, protection against the environment.
Gi Conduits & Accessories
Intermediate metal conduit (IMC) is a steel tubing heavier than EMT but lighter than RMC. It may be threaded. Electrical metallic tubing (EMT), sometimes called thin-wall, is commonly used instead of galvanized rigid conduit (GRC), as it is less costly and lighter than GRC.
Switchgear Components
In an electric power system, switchgear is the combination of electrical disconnect switches, fuses or circuit breakers used to control, protect and isolate electrical equipment. Switchgears are used both to de-energize equipment to allow work to be done and to clear faults downstream. This type of equipment is directly linked to the reliability of the electricity supply.
Enclosure box & Distribution box
An electrical enclosure is a cabinet for electrical or electronic equipment to mount switches, knobs and displays and to prevent electrical shock to equipment users and protect the contents from the environment. The enclosure is the only part of the equipment which is seen by users; in many cases it is designed not only for its utilitarian requirements, but also to be pleasing to the eye. Regulations may dictate the features and performance of enclosures for electrical equipment in hazardous areas, such as petrochemical plants or coal mines. Electronic packaging may place many demands on an enclosure for heat dissipation, radio frequency interference and electrostatic discharge protection, as well as functional, aesthetic and commercial constraints.
Earthing Accessories
Earthing The earth termination system is vital for the dispersion of lightning current safely and effectively into the ground. The standard recommends a single integrated earth termination system for a structure, combining lightning protection, power and telecommunication systems. The agreement of the operating authority or owner of the relevant systems should be obtained prior to any bonding taking place. A good earth connection should possess the following characteristics: Low electrical resistance between the electrode and the earth. The lower the earth electrode resistance the more likely the lightning current will choose to flow down that path in preference to any other, allowing the current to be conducted safely to and dissipated in the earth Good corrosion resistance. The choice of material for the earth electrode and its connections is of vital importance. It will be buried in s...
Cable Management System
Cable management refers to the installation of equipment to secure cables for electrical services in a building. The term is used for products or workmanship. Cable management is important in information technology (IT), communications, and power distribution. Cable management both supports and contains cables during installation, and makes subsequent maintenance or changes to the cable system easier. Products such as cable trays, cable ladders, and cable baskets are used to support a cable through cabling routes. The IT industry needs data cables to be added, moved, or removed many times during the life of the installation. It is usual practice to install "fixed cables" between cabling closets or cabinets. These cables are contained in cable trays etc., and are terminated at each end onto patch panels in the communications cabinet or outlets at the desktop. The circuits are th...
UPVC Grey Color Pressure Pipe Fitting
Soil and waste systems provide an efficient means of drainage of waste water and foul discharge in both single and multistorey buildings.
The push-fit joints allow for pipe expansion and incorporate a patented purpose designed sealing method.
The systems are manufactured in sizes from 32mm to 315mm in light grey uPVC. The range includes traps, push-fit waste systems, solvent weld systems, push-fit overflow systems, soil and vent systems, solvent weld overflow systems and a full range of floor gullies.
UPVC Underground Drainage System
Sewer drain pipes are a proven part of modern building and civil engineering for sewerage and drainage application.
The sewer drain system is manufactured in sizes from 110mm to 630mm with a single wall thickness to diameter ration of SDR41.
Pipes can be supplied with either plain, solvent weld or integral push-fit joints. The range is manufactured according to BSEN1401 Standard with kitemark certification.
Great service and products & the prices are quite economical. DEWA approved contractor, so you can hire them without hesitation.
Taha Tungekar
Computer Engineer
The products are high quality and the quality of service is excellent!. A great company to deal with.
Mohammed Rafae
Chartered Accountant
You can buy product anywhere in the market but your organization wins the race because your provide Product with Technical Expertise.
Engr. Mohammed Arshad
Engineering Consultant
Very happy with the service and response time. The place was neat and clean after completion of work. Finishing was flawless.
Anowar Hossain
Director
Location:
AL MURJAN GROUP
Salah Al Din St
Bin Sougat Building
Deira, Dubai
United Arab Emirates
Email:
info@murjangroup.com